1st November 2014
Motorcycle Delivery UK - Creating a brand
Although we love our website at motorcycle delivery uk, we recently have started to think that something is missing. We contacted the guys at Evoluted ltd to design us a logo, optimise our fantastic website for mobile devices and also perform some much needed SEO on the site.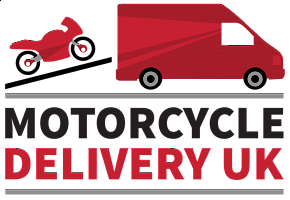 We wanted a logo that would tell people that we transport motorcycles, even if the words motorcycle delivery UK weren't there. We think it's perfect, motorcycle delivery UK is now a brand. Our logo will be appearing on our website, stationary and uniforms very soon.
For some reason unknown to us, our organic google rankings have taken a serious hit in the last couple of weeks, our website hits have fallen by over 50%. We are putting our trust in Evoluted to work some SEO magic to help our site recover, it's much needed.
Why use Motorcycle Delivery UK?
A friendly family run business with over 10 years experience delivering throughout the UK
We do our best to offer an unrivalled service at an affordable price
Our vans are also fully insured via AXA up to £50k per load exclusively for Bikes/bike parts