25th January 2014
Business Cards for the 21st century!!
After the redesign of our website, we have decided that it's about time we created a new business cards to go with it!!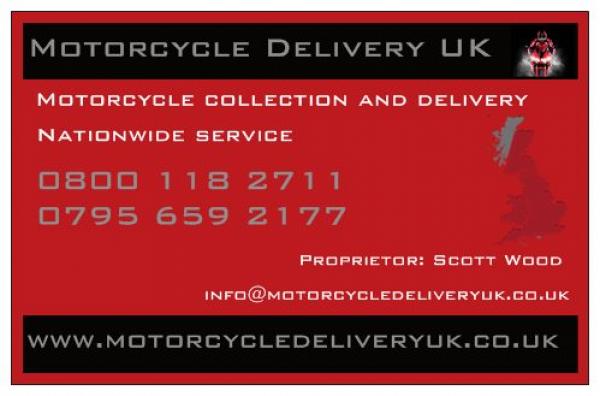 The task of designing the business cards went to my wife (Tracy Wood), she seems to have quite an eye for detail and knowing what people would like.
I requested it to be simple in looks, with colours to match our website. No fancy slogans or text, it tells customers everything they need to know:
Motorcycle Delivery UK provides a nationwide motorcycle collection and delivery service for anyone who needs a motorcycle transporting, simple.
This is what she came up with, only after me saying no to the first couple of sets of designs!!
The reverse of the card has a scannable bar code, when scanned by a Smartphone, i-pad or tablet, that has a free scanner app downloaded, the user will be taken to our website!
The new cards will be handed out to all our customers from February 2014 onwards.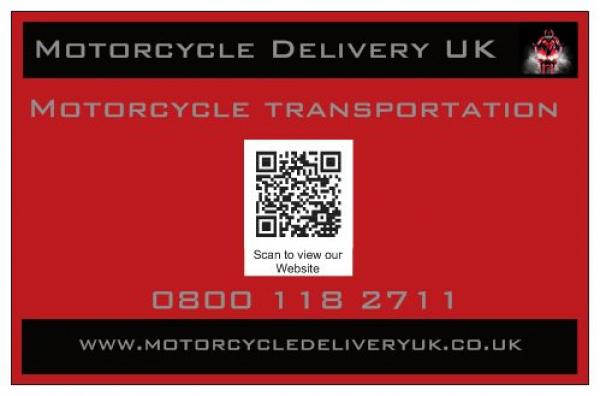 Why use Motorcycle Delivery UK?
A friendly family run business with over 10 years experience delivering throughout the UK
We do our best to offer an unrivalled service at an affordable price
Our vans are also fully insured via AXA up to £50k per load exclusively for Bikes/bike parts