15th January 2014
Motorcycle Delivery UK - Where it all began.
A dedicated motorcycle delivery and collection service
At Motorcycle Delivery UK we do exactly what it says on the tin - We collect and deliver Motorbikes!
My name is Scott Wood and I run Motorcycle Delivery UK. I live in Rotherham, South Yorkshire with my wife and 7 month old son (who is my world).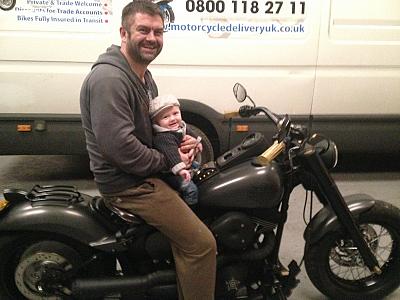 When I left School I was taken on as an apprentice footballer with Sheffield Wednesday FC. Unfortunately my football career did not last long and at 19 I was cast out into the world of work, after numerous jobs I decided I wanted to work for myself. I bought a van and put a few adverts on ebay to collect and deliver anything that would fit in my van.... Including Motorcycles. I had 3 different insurance policies, Hire and Reward, public liability and Goods in transit. I will speak more on insurances but thats for another Blog post. After 2 years of delivering anything and everything, 15-20 hours a day, 5-6 days a week Motorcycle Delivery UK was born!
I studied the Market back in 2003 and realised their was only really 2 serious competitors who were dedicated truly to Motorcycle Transportation, both have since gone out of business, we have gone from strength to strength. We have now been Transporting Motorcycles around the UK mainland for over 10 years. The service was started for anyone who needs a Motorcycle Transporting, from Major Motorcycle Dealerships to the the man on the street. We still operate with the same principles/values today as when we started.
Our new website was built by Evoluted ltd in October last year, it intergrated twitter and facebook but I declined the chance to intergrate a blog, something I obviously began to regret very quickly!!
Why are motorcycle delivery UK blogging?
We Transport so many great motorcycles around the country for some really interesting people. This along with the knowledge I have gained over the last 10 years of Motorcycle Transportation, buying and selling motorcycles on behalf of both UK residents and also buyers from around europe have seen me come across just about every scam/situation in the book when it comes to buying,selling and transporting motorcycles. I thought fellow bikers would find some of our encounters interesting and some of the knowledge i have gained useful, hence starting a blog.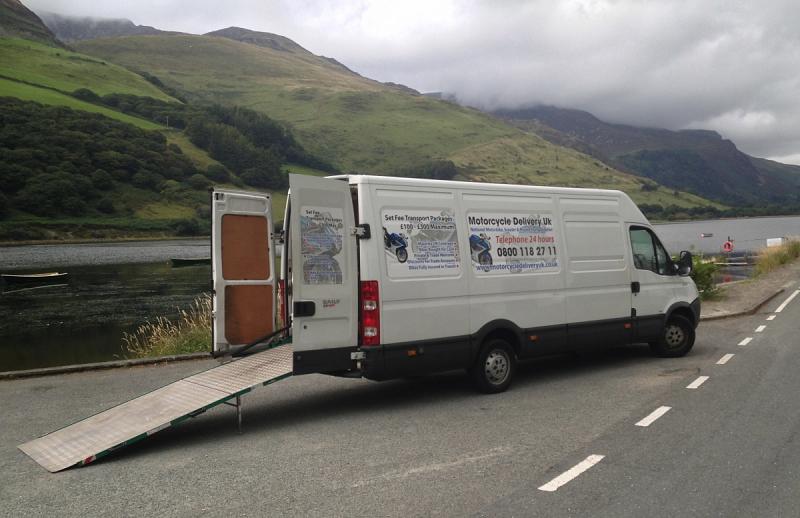 I will be blogging about numerous topics, Our journeys/experiences on the road, some of the magnificent machines we move, some of the characters we transport motorbikes on behalf, advice on how to spot scams when buying or selling your motorcycle and well, basically anything that Motorcycle Delivery UK feel can either help people or put a smile on our fellow bikers faces.
I welcome comments of any kind through the on page comments, but it has to be on topic please, however abusive language will not be put live, if you want to swear and curse at me just drop me an email or give me a call. Obviously i don't know everything so I'm hoping by blogging I will also learn new things. If you disagree with my views/posts then please do comment. You will find my details on the Contact page of our website. If you would like to ask anything but don't want to comment then don't hesitate to get in touch by email or phone.
Why use Motorcycle Delivery UK?
A friendly family run business with over 10 years experience delivering throughout the UK
We do our best to offer an unrivalled service at an affordable price
Our vans are also fully insured via AXA up to £50k per load exclusively for Bikes/bike parts