28th June 2014
Norfolk and Suffolk Motorcycle Delivery Service
Do you need a motorcycle transported to/from Norfolk or Suffolk?
Motorcycle Delivery UK transport motorcycles into Norfolk and Suffolk every week for dealers, traders and the general public.
We transport motorcycles to and from both Folkestone docks and Harwich docks on a regualr basis. If you have a motorcycle that has been imported into the UK and is sitting in the docks at Folkestone or Harwich then give us a call and we'll arrange the safe collection and delivery of your motorcycle right to your door!!
We collect and deliver motorcycles from Norwich, Ipswich and all surrounding villages, towns and cities every week.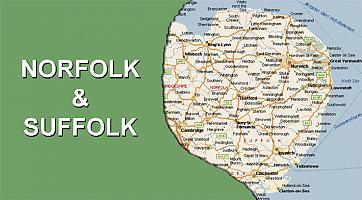 If you have a motorcycle to be transported in or out of Norfolk or Suffolk then give Motorcycle Delivery UK a call, we wont let you down!!
Why use Motorcycle Delivery UK?
A friendly family run business with over 10 years experience delivering throughout the UK
We do our best to offer an unrivalled service at an affordable price
Our vans are also fully insured via AXA up to £50k per load exclusively for Bikes/bike parts